+ 358 (0)29 449 8001
it@uwasa.fi
Installing programs with Software Center in Windows 10
1. Open Search from bottom-left corner of the desktop (connect uwasaVPN on when outside the campus).
2. Insert "software center" in search field.
3. Open application
Choose program you want to install from the list. First click "Application" from left frame and then choose that program you wish to install.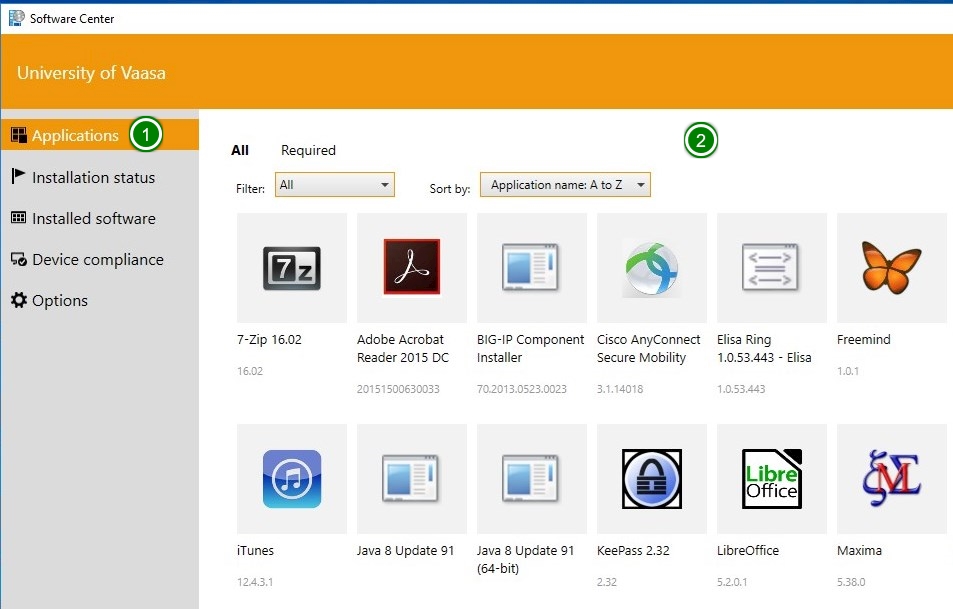 Start process by pressing "Install" button.