+ 358 (0)29 449 8001
it@uwasa.fi
Printing in Eduroam network
Step 1: Open browser and go to https://thor.cl.uwasa.fi to logon to Papercut.
Step 2: Add Exception (with Firefox-browser)
If your browser give notification about unsecure connection, please choose "Advanced" and the "Add Exception...".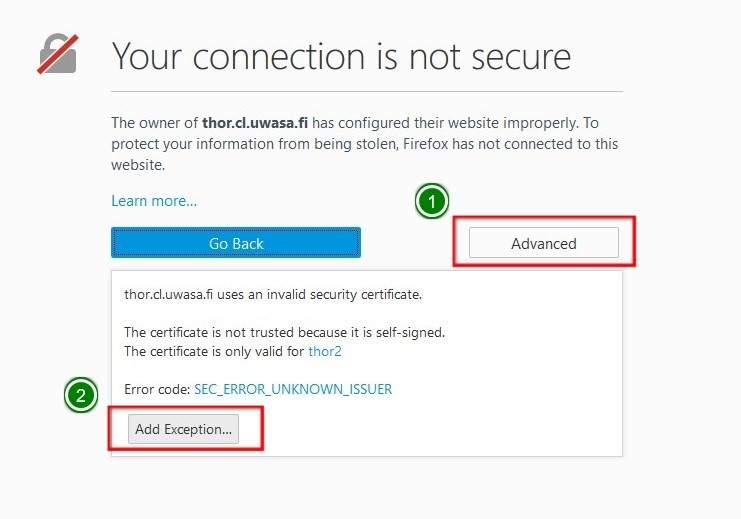 Step 3: Add Security Exception
In "Add Security Exception" window, choose "Get Certificate" and then "Confirm Security Exception".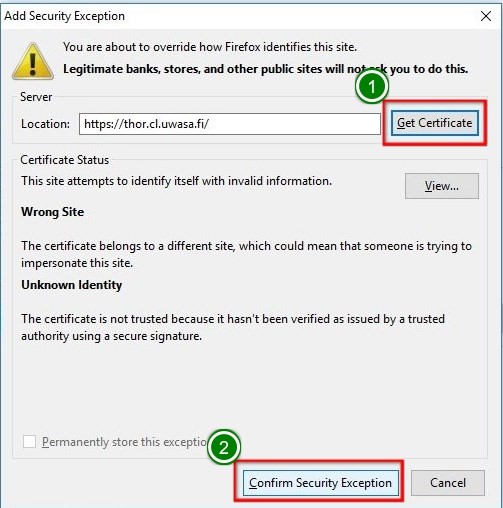 Step 4: Web Print
In PapercutNG application, choose "Web Print" and then "Submit a Job".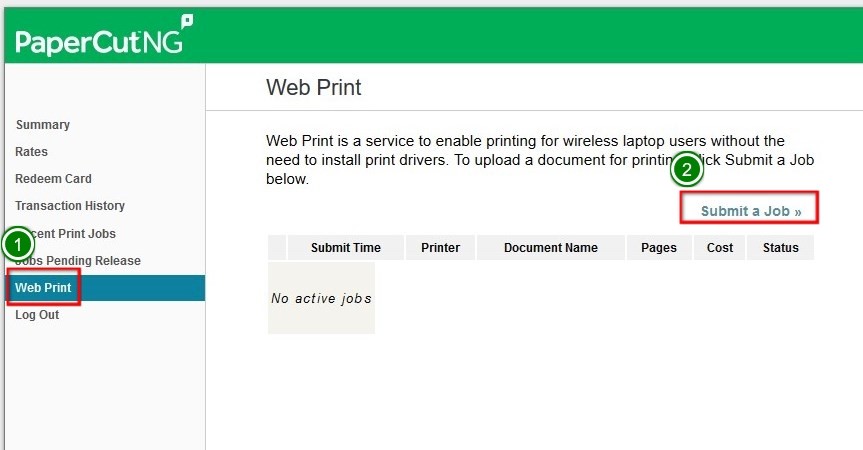 Step 5: Available Printers
Now tou can see all available printer and their locations.
Select the printer you wish use and proceed to print via "Print Options and Account Selection".
Step 6: Upload document
Via "Upload Documents" you can browse printable document(s) from your device.

Step 7: Print Document
You can select documents to upload for print by dragging files in to area ("Drag files here") or by browsing them from you device by using "Upload from computer" button.
Start printing process by pressing "Upload & Complete".